Google's chief engineer has recently posted a new video on the aspects, which has to be avoided while posting a guest blog. The main thing, which he explained is guest blogging, is entirely growing in relation to abuse and spam, which he has experienced so far in guest blogging areas.
Presently, if you are thinking of guest blogging then you should take into consideration these points on, which you shouldn't do
 Guest blogging should not be the only link building strategy
 Don't ever send thousands of large amounts of emails offering to post guest blogs for random websites
 Don't ever make use of a single guest blog on two distinct websites
 Don't spin a single article for many numbers of times
Matt has suggested not posting cheap quality, abusive and automated guest blogs without any editorial or meriting value.
This is not the first time that Google's chief engineer Matt cutts has made comments on guest blogs. According to Matt cutts guest blogging will work if it is done in moderation. A good guest blogger is the one who has expertise in the subject and doesn't make use of too many keywords in the text.
Description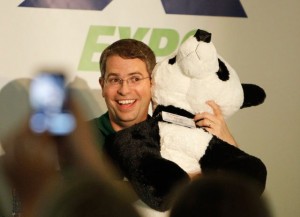 Recently Matt cutts has posted a video in, which he suggested that guest blogging should not be considered as the only link creation strategy. He told "most of the guest blogs are related to abuse and spam, which is the most major problem faced in the guest blogging areas.