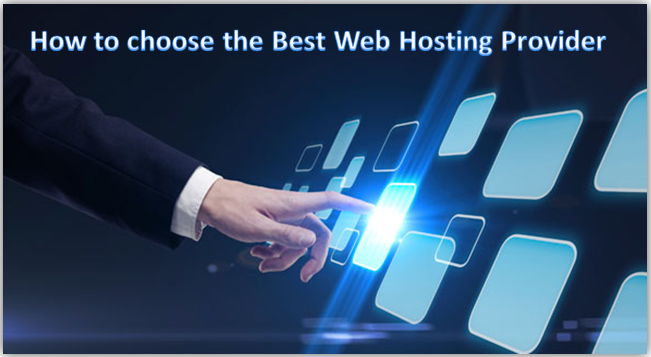 Understanding the intricacies of web hosting and choosing a web design London accordingly can be really tough for a layman. To shorten that process, here are 10 tips that will help you figure out the kind of web hosting you need.
Often, business owners just have web development in mind while hiring a web design London. However, designing and developing a website is just half of the deal. The other half is hosting.
Hosting basically means allotting space for a website which they can use to upload pages, receive emails, feedbacks, etc. This means without a good host, your business page is as good as non-existent.
To help you out, here are 10 tips to help you choose an effective web development London company which also provides hosting services.
While choosing your web host, always consider uptime. If you choose a host whose server doesn't stay online for a considerable amount of time, you could lose a sizable part of your traffic.
If you plan on keeping your website between small and medium size, then shared hosting might be your best bet. Easy on the pocket, it allows users allotted space on servers which are shared by others as well.
For websites and companies looking for a grand future, virtual private servers are definitely the way to go. These servers are rented out to websites who need a large amount of storage because of rapidly increasing traffic. They cost more and are suited according to one's website needs.
Does it allow multiple domain hosting?
Since buying domains are cheap; many businesses own more than one domain depending on their services. In that case, opting for a host that allows hosting of more than one site is commendable.
Nothing matters more than affordability. It is rightly said that you can't have it if you can't pay for it. Having a host that will fit your revenue is imperative.
Opt for a user-friendly Hosting Panel
A user-friendly control panel goes a long way when it comes to choosing a good web host. It makes it easier for admins to manage the website space and optimize the server usage.
Be safe with server security
Keep all your website info and data safe by choosing a web host that offers maximum server security. Otherwise, hackers often intrude websites, and it can taint your brand and business reputation irrevocably.
Don't forget about bandwidth limits
Bandwidth limits determine the amount of data you can use while transferring website content from servers to your visitor's browser. Low bandwidth can increase site loading speed when heavy traffic gets in; or if admins have crammed websites with high graphic content.
Addressing tech support needs
Handling websites is a technical ordeal and problems can occur at any hour. Having uninterrupted tech support is paramount in such situations. Do not forget to consider this while hiring a web development London company for site hosting.
SSL support while hosting
SSL software helps in data encryption when clients send data to the server. It is particularly important for websites that offer transaction facilities. This reduces chances of any phishing and keeps exchanges secure.
All these tips will help you find the perfect web design London for hosting. Remember, you might not need to look for all the features, just pick and choose according to your requirements.