Every company wants sales and business leads some companies choose right path and some companies take wrong step. First thing is company has to know the marketing strategy how it will be helpful for business which type of marketing platform is preferable. Two types of marketing platforms are currently leading one is in bound marketing and another one is out bound marketing.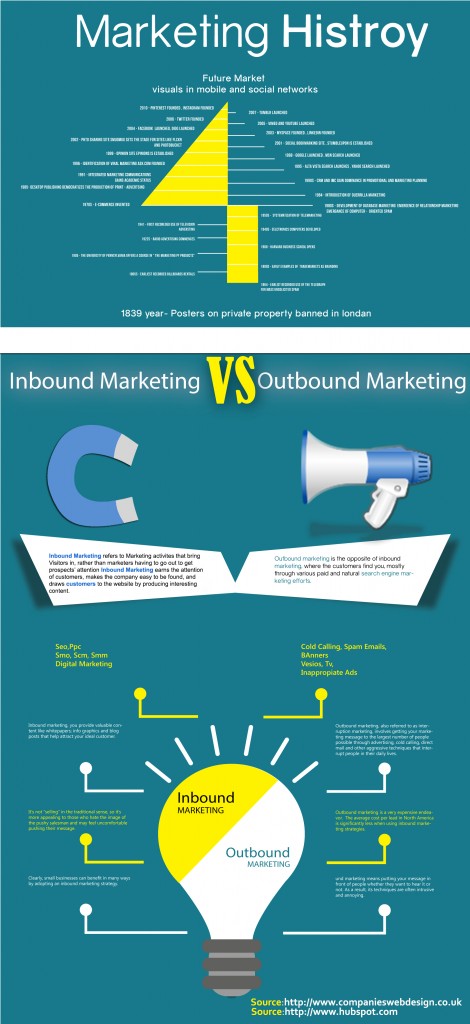 In Bound Marketing:
Refers to attract the customers and bring the visitors earn the attention of customers. Process is using SEO, SMO, SMM, and SEM. it is affordable service use small and big companies.
Outbound Marketing:
Refers where the customers find you, mostly through various paid and natural search engine marketing efforts. Process is using TV ads, banners, cold calling and spam emails it is expensive service use only big companies.
Mostly digital marketing and web design companies will offer in bound marketing service. Media companies will offer outbound marketing service.