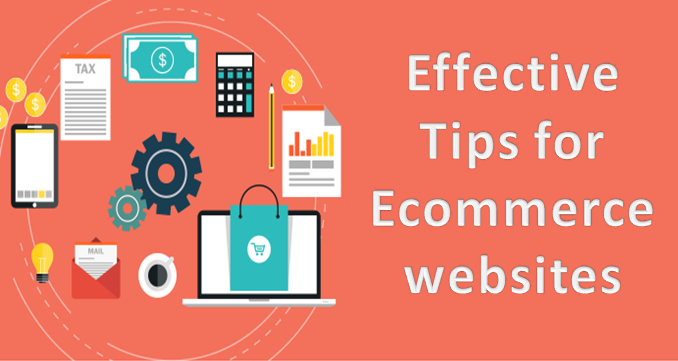 Cheap web design services for User-friendly ecommerce sites help customers to browse and search products conveniently without any hassle. Certain effective and cheap web design tips make it easy for companies to boost customer experience further and retain them for longer periods.
To be a successful ecommerce company, it requires having an effective site which is convenient for customers to use. Professional web designing companies offer quality yet cheap web design services keeping in mind user experience of your potential buyers along with increasing your website's conversion rate.
So, as you are looking to build your ecommerce site, there are certain web designing tips which can help you not only to enhance customer experience but also to ensure maximum ROI for your company.
Hence, without wasting time, let's take a look at 5 effective tips for designing a successful ecommerce website.
Product Search Option for People
The filtering choice on a high-quality cheap ecommerce website is a must as it helps customers in finding commodities faster. So, this convenient option not only saves time but also helps clients to get the exact match for their search.
Buying and Check out Options
The design of the site should be clear enough for any non-tech savvy person to browse or else a company would lose customers.Buying and checkout procedures should be precise and clean. If possible, it should be on a single page so that it is easy for buyers to purchase materials without any hassle.
Using Excellent Resolution Pictures of the Items
Before buying any item, people go through the photo of the commodity they are planning to obtain. If the picture attracts them, only then they will proceed to place an order. So, an effective yet cheap web design should always feed customers with appropriate product images of higher resolution which would give customers a better idea of the goods and help them in making purchasing decisions.
Call to Action is Essential
Useful CTA (call to action) feature is essential for an ecommerce site. It provokes people to act immediately. This is helpful in converting leads into clients and also assists in making existing customers into repeat buyers. Hence, make sure, the designers use CTA features in your website.
Option for Users to Purchase Goods as Guest
Forcing people to provide their information is never a good idea. Not every user will be keen to join a site and provide all their details. So, a 'guest checkout' option on the site solves this issue.
So, effective yet cheap ecommerce web Design and cheap web designhelps companies build up the much-needed client base to make a good profit. Following these points while creating a site will help one achieve the goals they aim at, quickly and profitably.